Irving Berlin's The Melody Lingers On
January 4, 2017
Cat On A Hot Tin Roof
January 23, 2017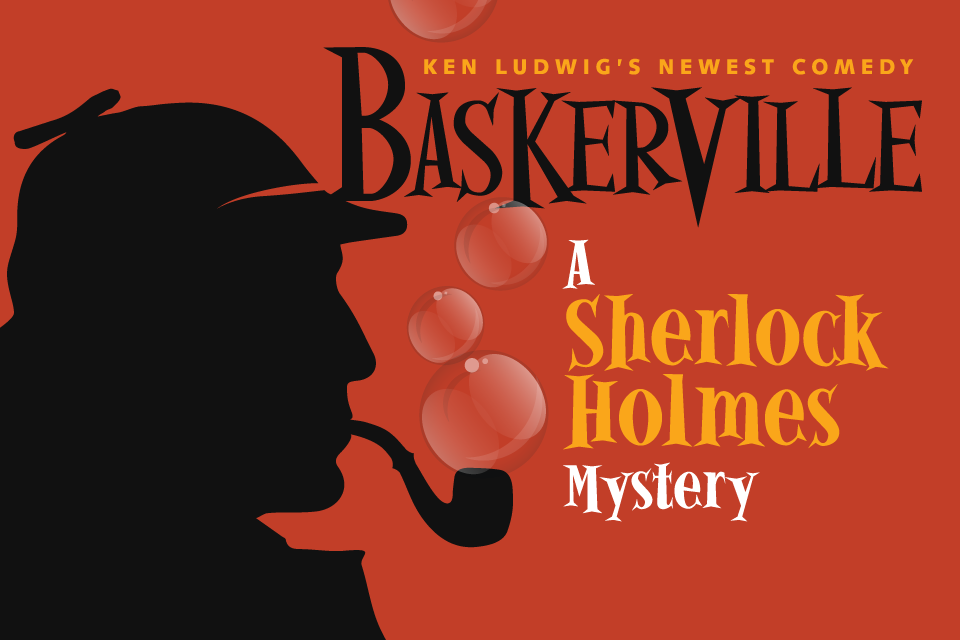 Baskerville: A Sherlock Holmes Mystery
Written by Ken Ludwig
Directed by David Smith-English

June 29 – July 23, 2017

Get your deerstalker cap on — the play's afoot! From Ken Ludwig (Lend Me a Tenor) the award-winning mastermind of mayhem, comes a fast-paced comedy about everyone's favorite detective solving his most notorious case. Sherlock Holmes and Dr. Watson must crack the mystery of a family curse before it dooms its newest heir. Watch as our intrepid investigators try to escape a dizzying web of clues, silly accents, disguises, and deceit as five actors deftly portray more than 40 characters. If you enjoyed The 39 Steps you will love Baskerville!