Irving Berlin's The Melody Lingers On
January 4, 2017
Cat On A Hot Tin Roof
January 23, 2017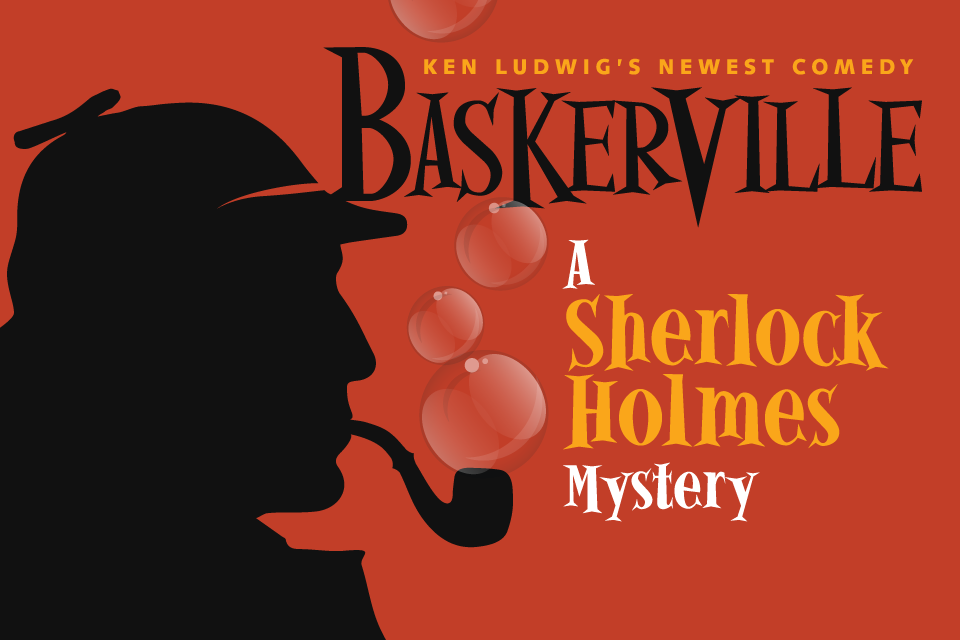 Baskerville: A Sherlock Holmes Mystery
Written By: Ken Ludwig
Directed By: David Smith-English
June 29 – July 23
Thursday – Saturday at 7:30pm
Sundays at 2:30pm
Preview Night: June 29
Opening Night Reception: June 30

Get your deerstalker cap on — the play's afoot! From Ken Ludwig ("Lend Me a Tenor") the award-winning mastermind of mayhem, comes a fast-paced comedy about everyone's favorite detective solving his most notorious case. Sherlock Holmes and Dr. Watson must crack the mystery of a family curse before it dooms its newest heir. Watch as our intrepid investigators try to escape a dizzying web of clues, silly accents, disguises, and deceit as five actors deftly portray more than 40 characters. If you enjoyed "The 39 Steps" you will love "Baskerville"!
Written by Tony-winning playwright Ken Ludwig, the new play turns one of Holmes' most famous mysteries, The Hound of the Baskervilles, on its head. Instead of a heady whodunit, this production is a fast-paced comedy.

Baskerville is a madcap sendup of what you might hold dear about that Doyle classic, done up in the style of The 39 Steps.

Ludwig has given us a play that is ingeniously funny and will keep you guessing until the curtain call.
Ralph & Adolf Jacobs Foundation